How do I track my order?
Updated a year ago
Shipping Confirmation Email
You should receive a shipping confirmation email with a tracking number when your order begins its journey to you. This tracking number will automatically be sent to the email address on file when our shipping carrier scans the label.
If you are not receiving these emails, there are a few possible explanations:
The email is going to your spam or junk folder. If you find a shipping notification there, you can add our email address to your contacts so they reach your inbox in the future.
You placed your order under a different email address. Check your other email accounts to see if you have an order confirmation.
There is a typo in the email address you entered during checkout. Search for The Peach Truck in your email (and don't forget to check spam). If you do not have a confirmation email from the day you placed your order but you're sure you used this email, you may have entered your email address incorrectly.
If you are unable to track your order after searching your spam/junk folders, your other email accounts, and your account (see below), please reach out to our Community Experience team for support. 
Check Order Status on your Account
If you have an account with The Peach Truck, you can login and check your order status by clicking on an order # in your Order History.
You'll be able to see tracking numbers for all of your items in an order on this page.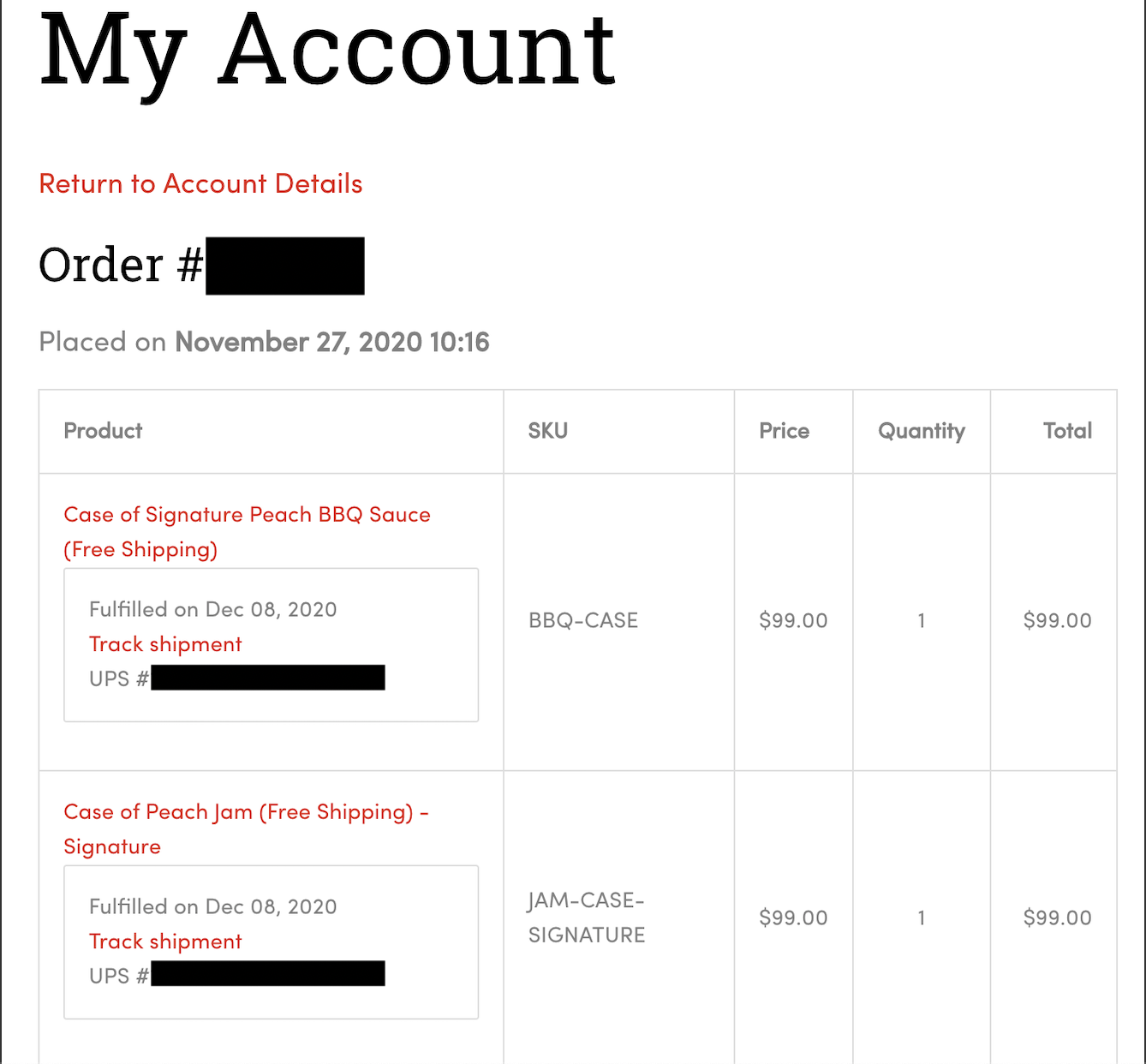 Was this article helpful?